Elevate Your Classroom Practices with Fully Online Courses
As part of USD's Professional Teachers Program Series, you can participate in any of several courses designed for mid-career to veteran teachers. This series features self-paced online courses led by experienced educator instructors. Online courses are convenient and fun, and allow you to manage your own learning style. Take the time you need to read, ponder, and compose assignments. Dress as you like. Work anytime, 24/7, at your convenience. No driving. No parking. Eating is optional. Online learning is a great way to add time to your life!
Who Should Attend
K-12 educators looking to enhance and improve their current teaching practices will benefit from these courses.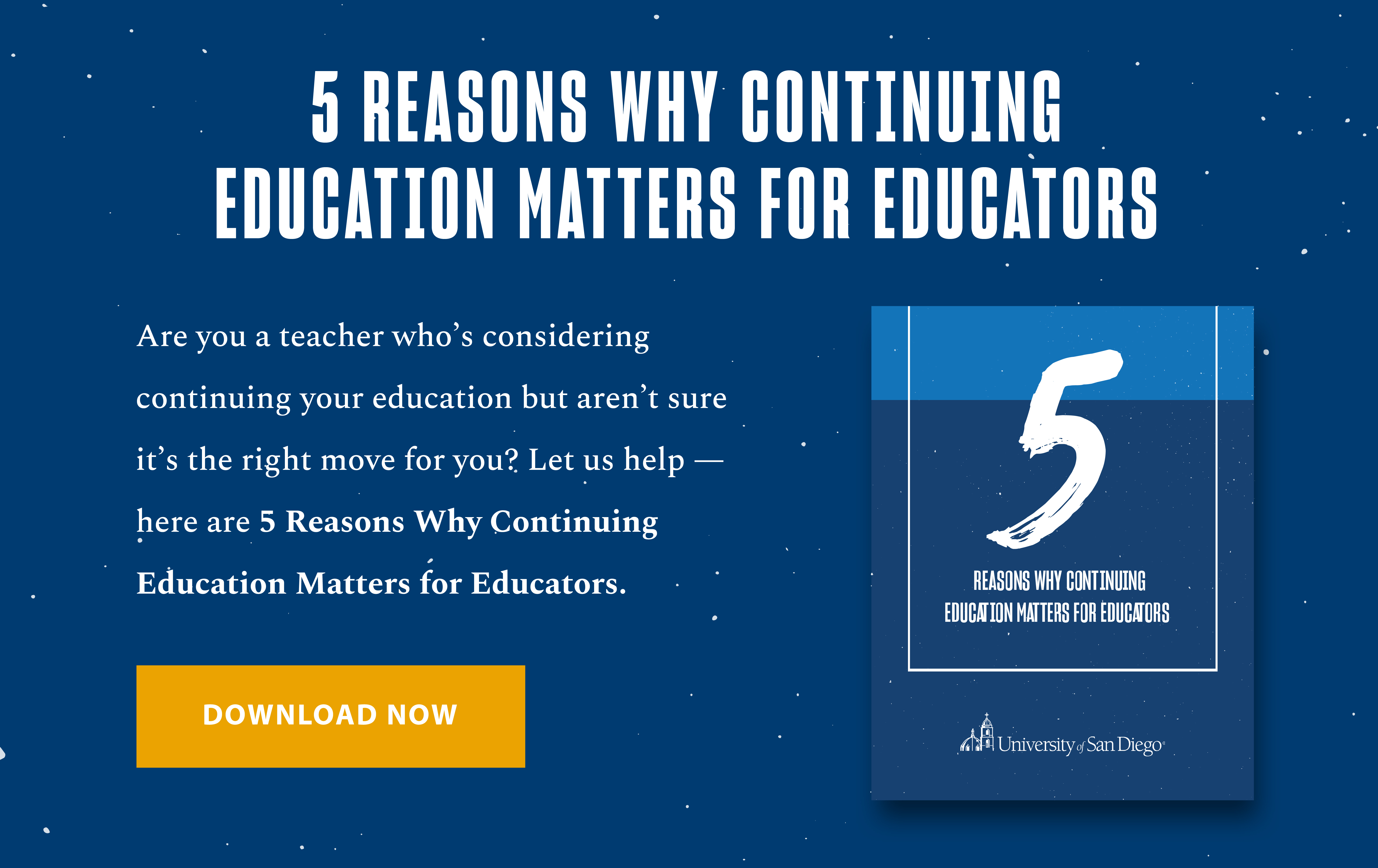 Program Details
Enroll in one or more courses in this series to earn graduate level extension credits. You can expect the following from Online Self-Paced courses:
Completed assignments are submitted and then evaluated by assigned instructor
You can go online when convenient, completing course within six months from enrollment
Instructor interaction and feedback are provided between assignments
You'll read articles and watch videos, and interact with resources provided within the course
As long as you have access to the Internet (and any text book requirements stated, if applicable), you can complete assignments
Identify your needs as an educator, the needs of the students and those of your school
Identify theoretical models and best practices
Develop strategies to promote these best practices
Create new ways to implement ideas and strategies in your classroom